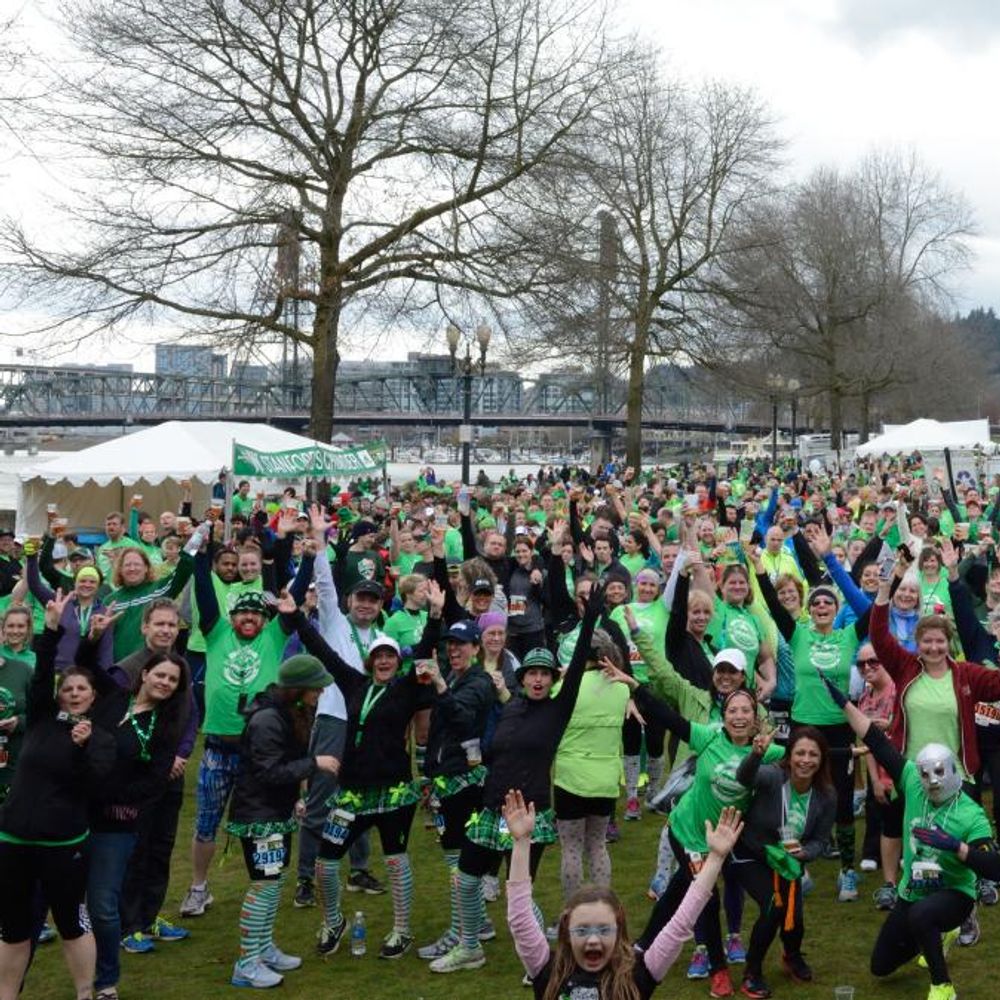 St. James's Gate
Band Member Bios
Dennis Elmer - Drums and Percussion
Matthew Rotchford - Electris and Acoustic Basses and Vocals
Griff Bear - Fiddle, Mandolin and Vocals
Dylan Thomas-Vance - Guitars and Vocals

St. James's Gate ~ Band Member Bios
Dennis Elmer has been playing drums and vibes professionally for thirty-five years. Other current musical activities include the groups Big Yellow Taxi, the Reverb Brothers and Church musician. BA in music performance from Marylhurst College.
Matthew Rotchford ~ Bassist - Electric and Acoustic Basses, Vocals
Acoustic and Electric Bassist, Matthew Rotchford  completed his Bachelor of Arts in Music, as well as a B.A. in Performing Arts Administration from Eastern Washington University while studying under Russian double bassist Roma Vayspapir.  Matt has performed throughout the Northwest with various jazz ensembles, trios, rock bands, and folk and blues groups.   Matt has had the pleasure of performing and/or recording with a number of jazz, folk, rock, classical and cultural artists and groups throughout the NW including:   Arnie Carruthers, Al-Andalus, Ethel Ennis, Vagabond Opera, Ritchie Cole, Jeremy Wilson, Wynton Marsalis, Hank Cramer, Dan Maher, Cary Novotny, Susannah Mars, Norman Leyden, Cronin Tierney, Paul Brainard, Bahttsi, Thomas Rheingans, Obo Addy, Catherine Loyer, Bobby Shew, Jameson Wandling and many others.  As a busy sideman, Matt offers his versatile bass skills and vocals to a variety of projects.   In addition to his five recordings and musical efforts with St. James's Gate, he currently performs with the instrumental lounge quartet, The Tiki Men, and spins records as DJ What?Not both solo and as part of his Bad Album Night series.  For more information on Matt's additional musical efforts visit his website at:   www.bassface67.com   
Griff Bear ~ Fiddle, Mandolin and Vocals
Griff Bear started playing his grandad's violin at age 10 and played symphonic and chamber music through high school, undergraduate and graduate music programs.  He started to study jazz at Youngstown State University and continued at the University of Virginia.  While living in Virginia, he also started playing Old Time and Bluegrass music, as well as folk, rock, and pop music, rounding out a thorough grounding in what we now call "Americana."  Through these years he also cultivated an interest in the physics of sound, early MIDI, and digital music technology. 
In 1993 Griff Bear moved to Portland, Oregon and soon joined an "Irish Pub" band, a Gypsy/Flamenco based group, and founded an eclectic original band to play the new music he was writing as he learned to play Guitar and Mandolin.  Since then, he has also been part of Bluegrass, Blues, Swing Jazz, and Original Italian Rock groups AND MORE!  A partial list of Pacific NW groups Griff Bear has been part of includes: Cul An Ti, Goombahttsi, Zeile, Vancouver Symphony, Rose City Chamber Orchestra, St. James's Gate, The Powerhouse Duo, Whistlin Rufus, Wanderlust Circus Orchestra, Evening Star Orchestra, and Mbrascatu. 
Meanwhile, Griff Bear has spent some time in school, earning a Bachelor of Music (B.M.) and almost a Master of Music (M.M.) in Violin Performance, and a Law Degree (J.D.); as well as working in and managing shelters for homeless and runaway youth for more than a decade and (currently) working as an audio engineer with a young Oregon tech company developing cutting edge wireless audio products.  He is also adoring husband to a brilliant wife and proud papa to two very cool kids. 
Griff Bear is a lifelong fan of the Pittsburgh Steelers; and is highly averse to hurrying, multi-tasking or dismissing anyone.  But mostly, though, Griff Bear believes that Music is Magic and wants to spread it wild and wide.